Turtles are reptiles and records show their existence during the days of the dinosaurs 200 million years ago.


Loggerhead turtles nest in the Carolinas but other sea turtles feed in our waters. They are called Loggerheads because they have the largest head of all sea turtles. They can lay up to 7 nests in one season and usually nest every two years.


Nesting season begins on Brunswick County Beaches in early May thru August. Baby turtles begin hatching in late July and continue through October.


Overdevelopment of beaches limits nesting sites for all sea turtles.


Mortality rates for turtle eggs are high due to predation by ghost crabs, raccoons, & foxes. Some nests are laid to close to the tide line and if not relocated will be lost.


High mortality rates for hatchlings, juveniles and adult turtles are commonly due to predation by sharks, birds, fish, fishing gear(long line), ingestion of marine debris, boat strikes, trash on beaches and pollution.


Only one hatchling in a thousand make it to adulthood (15-25 yrs) They can live to be over 100 yrs old.


Loggerheads use their powerful jaw to crush their food. They most often eat clams, jelly fish, squid, crustaceans such as crabs and spiny lobsters. Most of the nesting takes place in the evening or early morning from May through August. Darkness serves as added protection for nests as well as the hatchlings. Once a nest is laid it takes 55 to 90 days for the hatchlings to emerge.


Hatchlings emerge from their nests and are drawn to light (moonlight and phosphorescence from the ocean). Street lights, house, motel/ hotel lights may cause them to become victims of ghost crabs, sea gulls and the heat of the sun(if they emerge in daylight). Hatchlings swim to the gulf stream and eat the sargassum sea weed which they also use for shelter from predators. They also eat baby shrimp and jellyfish. Hatchlings will return to the same beach where they were born to nest if they make it to adulthood. Remember only 1 out of 1,000 survive to adulthood.
Turtles in Trouble - You Can Make a Difference
This video is intended to provide an introduction to a diverse range of issues that affect endangered marine turtles in the Mediterranean. It also highlights ways that you can help protect these ancient creatures while on holiday.
SOMETHING TO THINK ABOUT
In the mythology of India the survival of the sea turtle insures the survival of the world. The Indian myth states that the earth rests on the back of three elephants. These elephants in turn stand on the shell of a giant sea turtle which swims in an infinite sea. It is believed that if the sea turtle disappears the world will end.

Interesting Things to See Near Sunset Beach:
Welcome to the Town of Sunset Beach, the smallest of the Brunswick Beaches, and what we like to think of as a coastal paradise.

If you are a regular visitor, you already know about our beautiful beach and the natural resources we enjoy. You're familiar with our family-friendly approach and the friendliness of our residents. And certainly, you've already noticed the biggest change in Sunset Beach's history -- our historic pontoon swing bridge now sits on land and the new Mannon C. Gore Bridge provides a safe and pleasant ride to our Island.

If you are a first-time visitor, the natural beauty of the Intracoastal Waterway, our pristine beach, and our small town atmosphere will quickly captivate you.

2015 Sunset Beach Summer Concert Series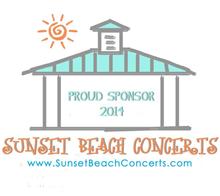 Click HERE for more information.

Click HERE to view the 2015 Sunset Beach Summer Concert Schedule (PDF format).



The Ocean Isle Museum Foundation, Inc. (OIMF) is a non-profit organization with two facilities, the Museum of Coastal Carolina and Ingram Planetarium.

It shall be the mission of the Ocean Isle Museum Foundation, Inc. to stimulate the general public's interest in and understanding of the natural science, environment, and cultural history of the coastal region of the Carolinas, as well as a broader understanding of our earth, our solar system, and our universe, by providing quality educational features for both the public and school students through activities and exhibits.