MAKE A DONATION TO THE SUNSET BEACH TURTLE WATCH

You can make a donation to the Sunset Beach Turtle Program by mailing a check to:
SUNSET BEACH TURTLE PROGRAM (SBTP)
P.O. BOX 7745

OCEAN ISLE, NC 28469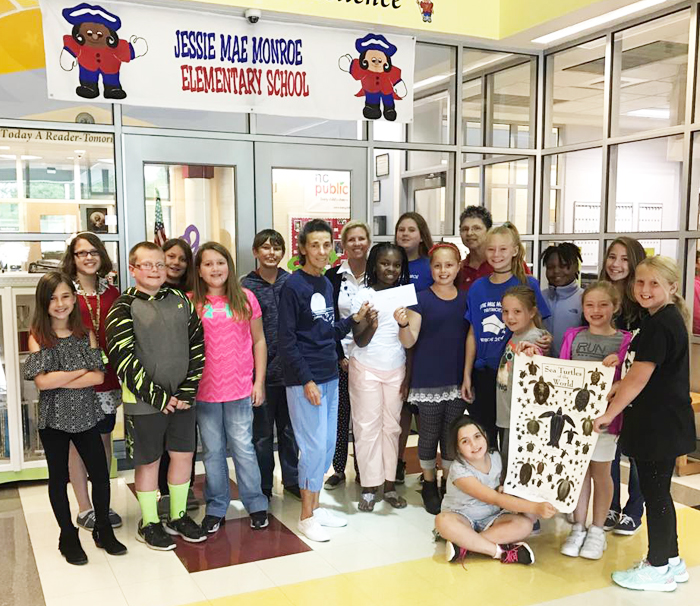 Students from Jessie Mae Monroe Elementary held an art show where they auctioned off their paintings. They donated $237 to turtle program. Thanks so much Jessie Mae Monroe Elementary!!

The funds from these programs are used for volunteer supplies, education material for schools and visitors, visual aids for the weekly turtle programs, and the Sea Turtle Hospital.

ADOPT-A-NEST and/or SEA TURTLE
The Sunset Beach Turtle Program (a 501 c 3, not-for-profit organization) is committed to the protection of sea turtles which nest on our beaches. By adopting a nest/or a sea turtle, you make a direct contribution to the survival of these wonderful creatures. Your tax- deductible contribution will help defray the costs of the Sea Turtle Program. When your request and donation are received, you will receive a receipt for your tax-free contribution and a decal with the sea turtle program logo. As the nests begin to hatch (usually in early July) and statistics are recorded, you will receive a certificate of adoption and a report with the results of the nest/turtle selected for you at the end of the season.

Click HERE to view the ADOPT-A-NEST and/or SEA TURTLE Application.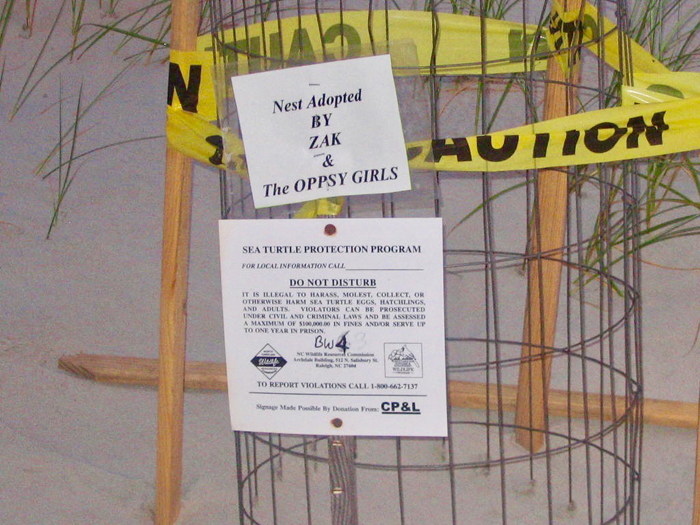 You can help us year-round without any direct cost to you by regularly using your Food Lion MVP card. Simply go on line to the Community Rewards web site, register for our organization, Joy Makers, Inc., and every time you use your MVP card, a donation is made towards the Sunset Beach Turtle Program. To add us to your MVP card > click the Community Rewards link above > Enter your 12 digit card number > click Submit > enter additional information > click Submit > in the Add Organization to Support area > enter 252062 > click Find > click Add when you see Joy Makers > click Sign-Out when you've added us to your MVP card listings. We are listed as Ocean Isle Beach due to our PO address.

THANK YOU 2018 SPONSORS