2013 Sunset Beach Sea Turtle Season
CLICK HERE TO VIEW AN ACTUAL BOIL ON BIRD ISLAND ON AUGUST 1, 2013

This is a picture of the Sunset Beach Turtle Program's winner of the Handmade & Hand Painted Basket supporting our program. Chances were sold during our Summer Programs and Festivals. We were happy to present Vickie Kay of Sunset Beach, with the beautiful basket hand crafted by Trish Kelly and hand painted by Marilyn Walker. The drawing took place at Sunset of Sunset.
Thanks to all who contributed.
Pictured with Ms. Kay, are Darlene Kennedy and Lynn Erquez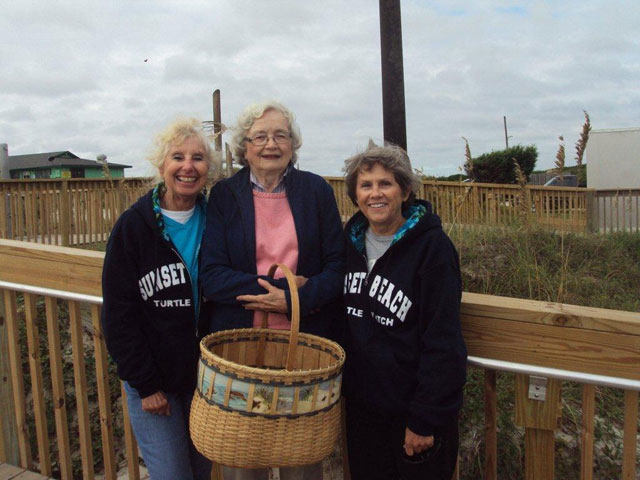 Watching the hatchlings heading home to the ocean!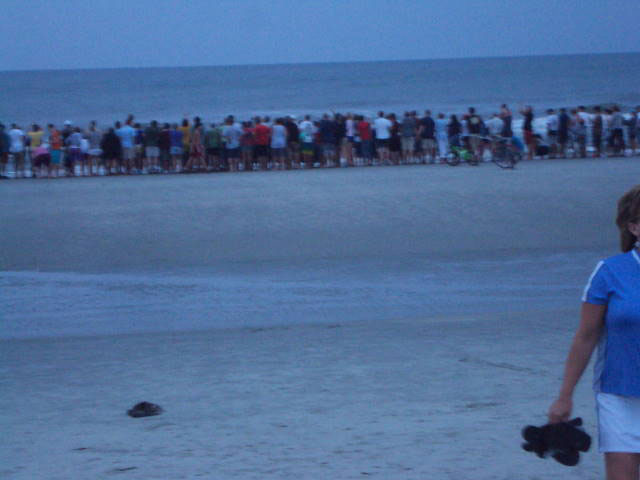 A very unexpected boil on Bald Head Island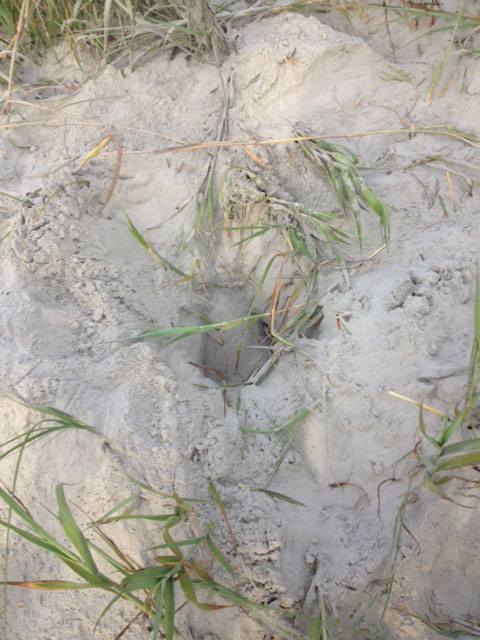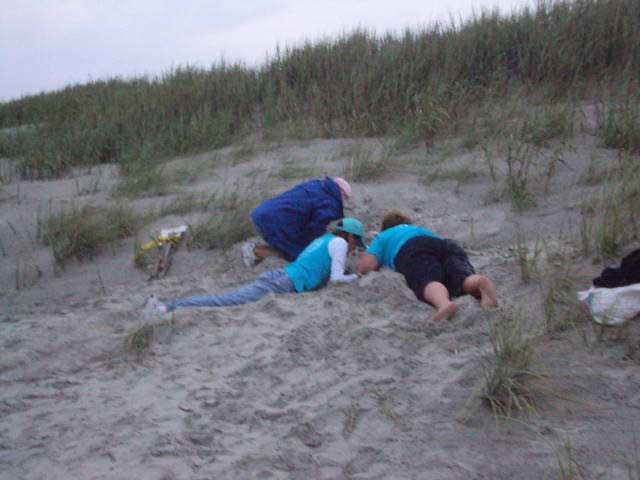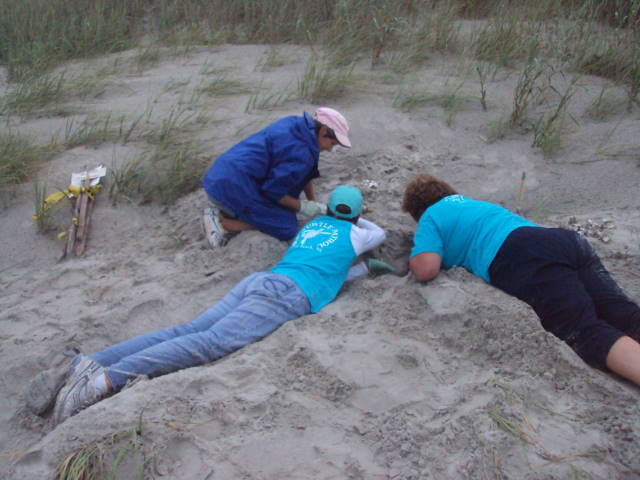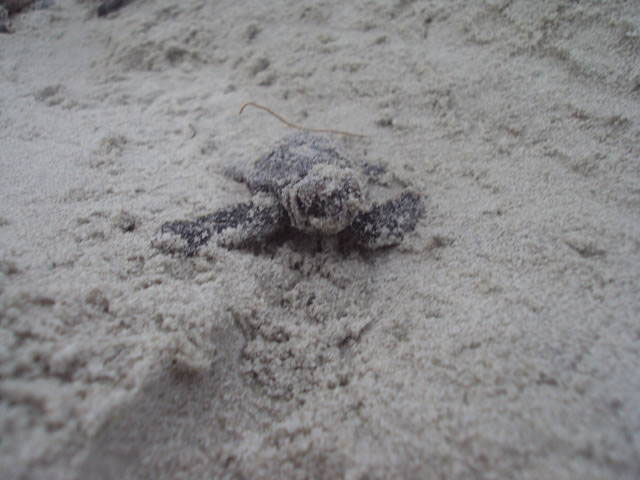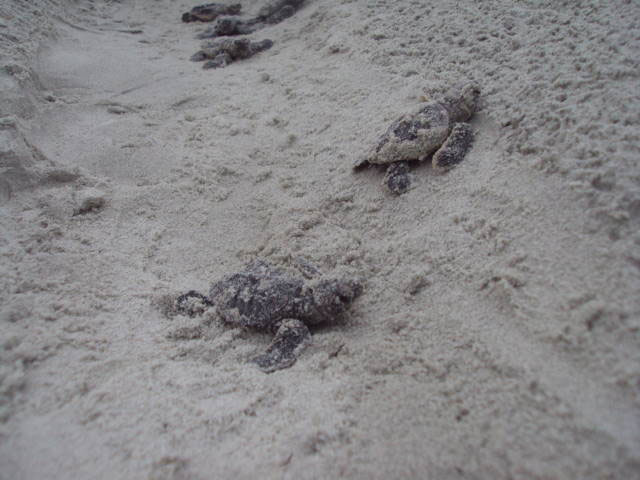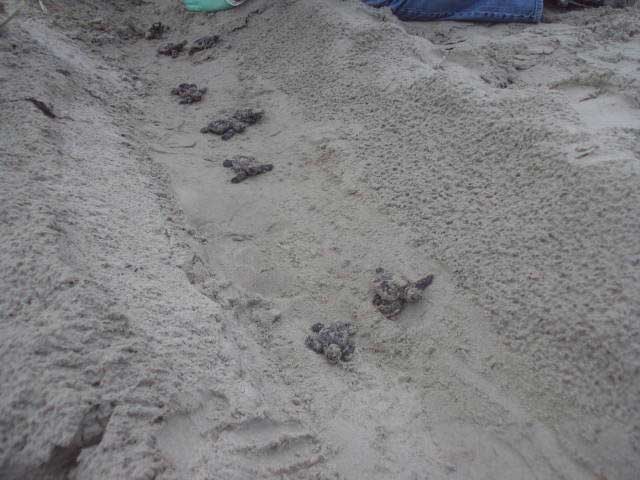 Walkers discovered this beautiful turtle stuck on the other side of the dunes early July 16, 2013.
Thanks to our walkers and others, they were able to get her back to the ocean safely.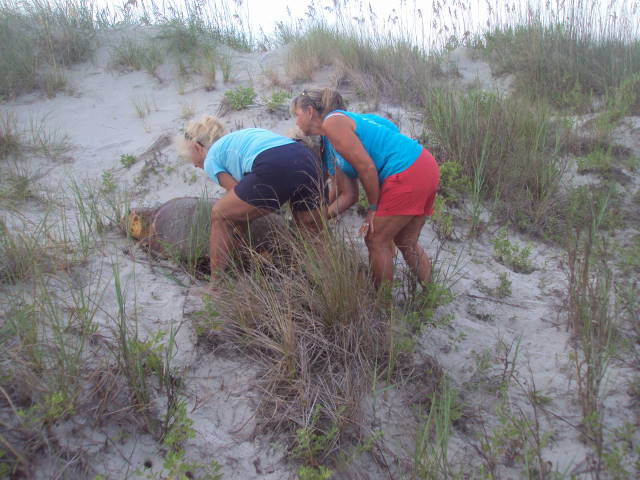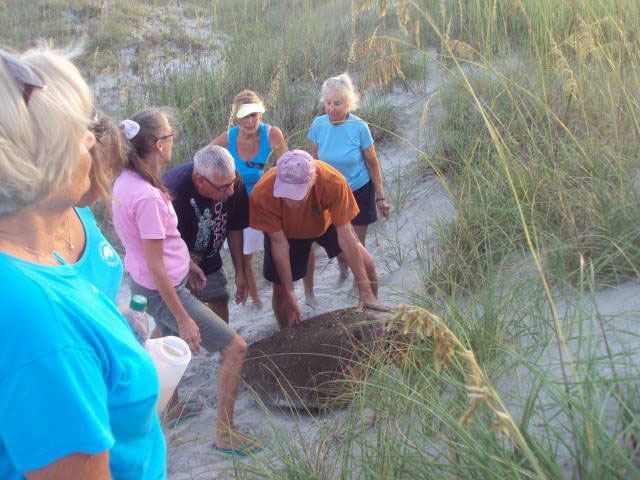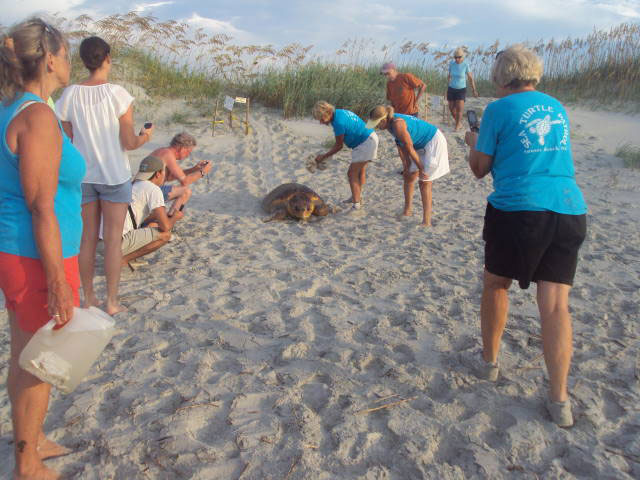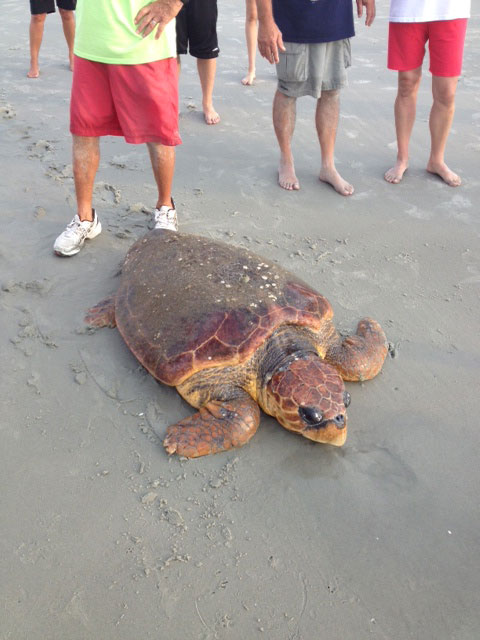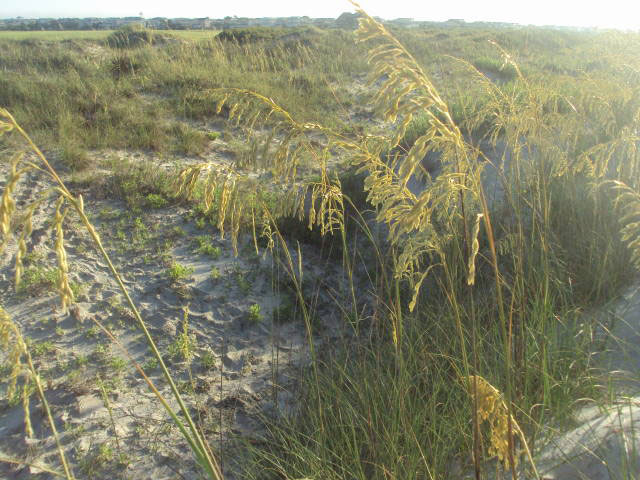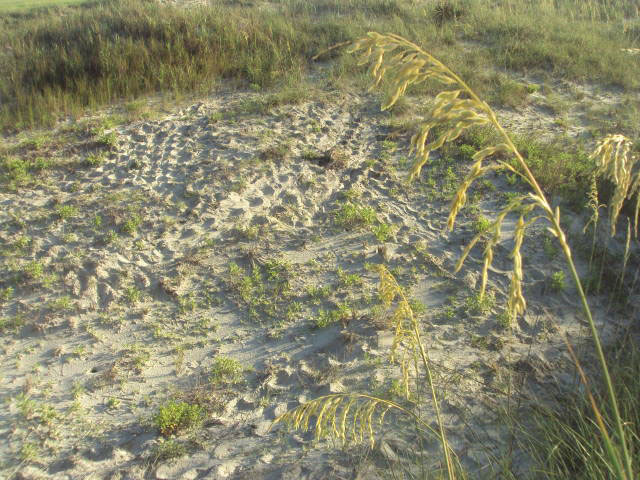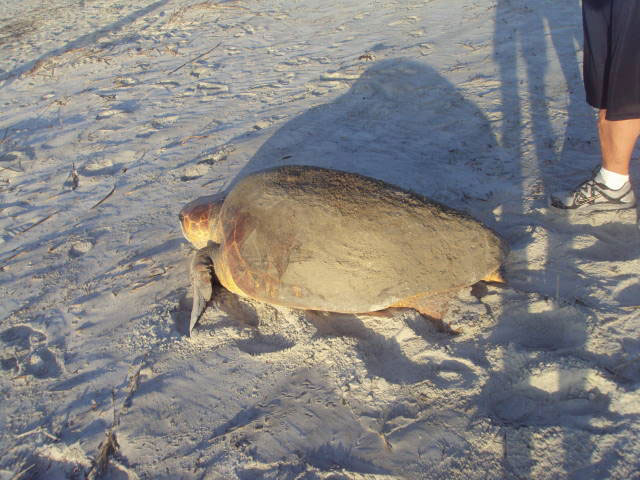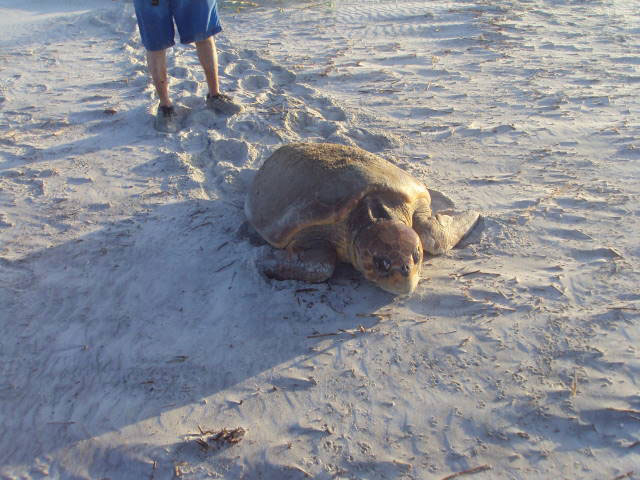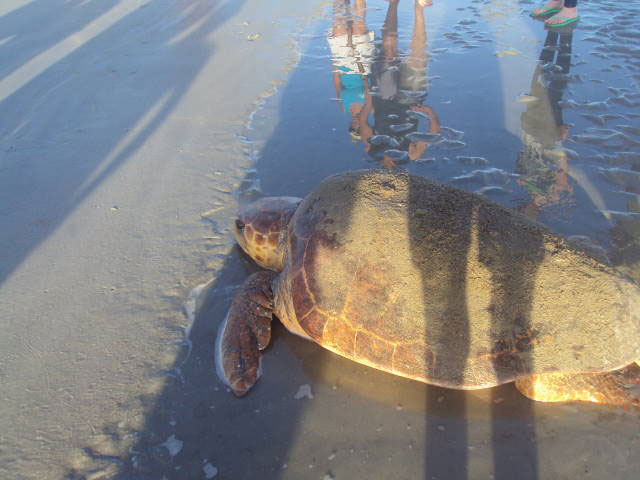 Sunset Beach Bird Island 1st Nest - June 6, 2013
(2nd Crawl was found but actual eggs were not located. Carmel believes it's a viable nest.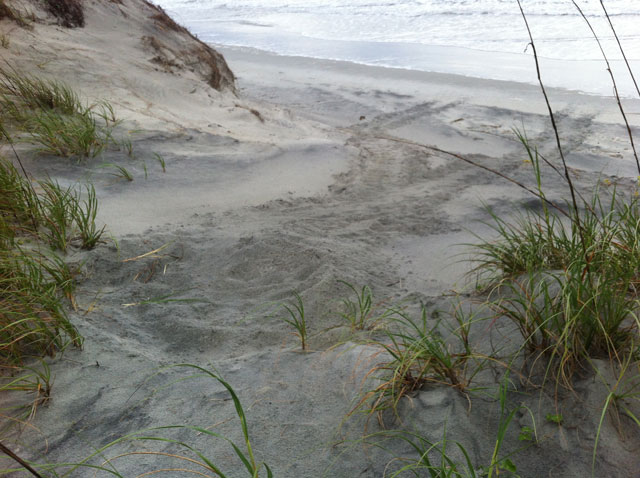 Karen Beasley Sea Turtle Rescue & Rehabilitation Hospital Turtle Release
Topsail, NC - June 5, 2013
28 Sea Turtles Released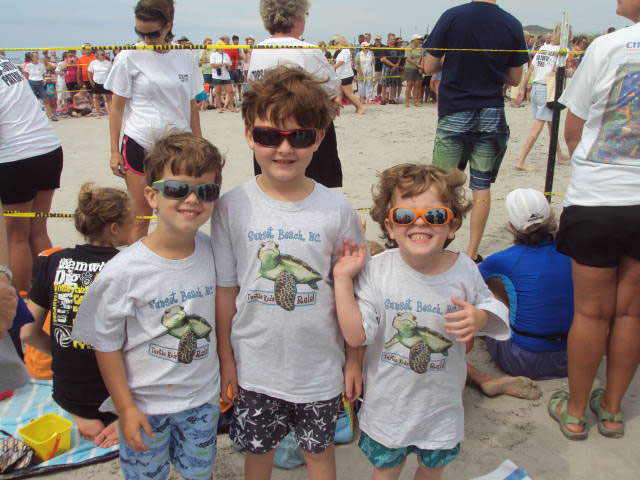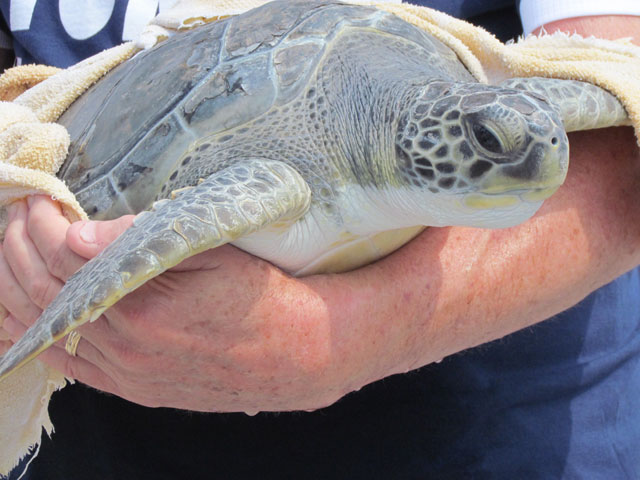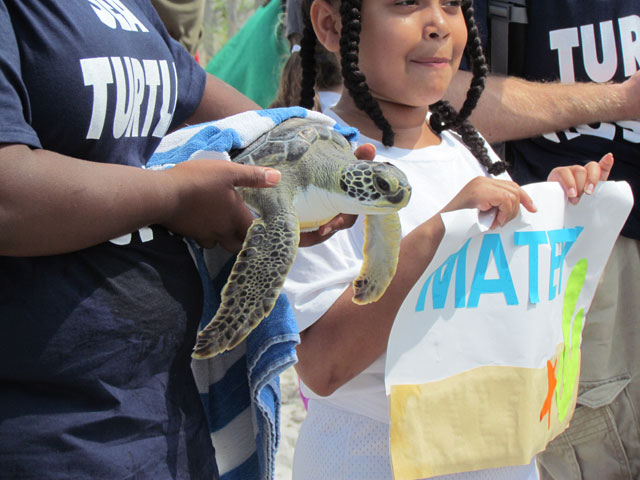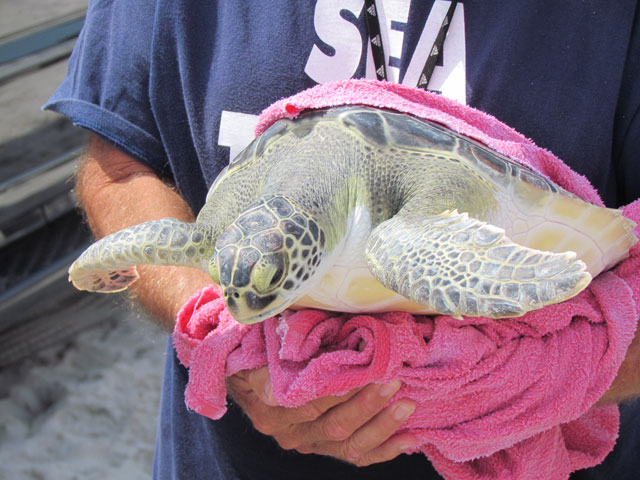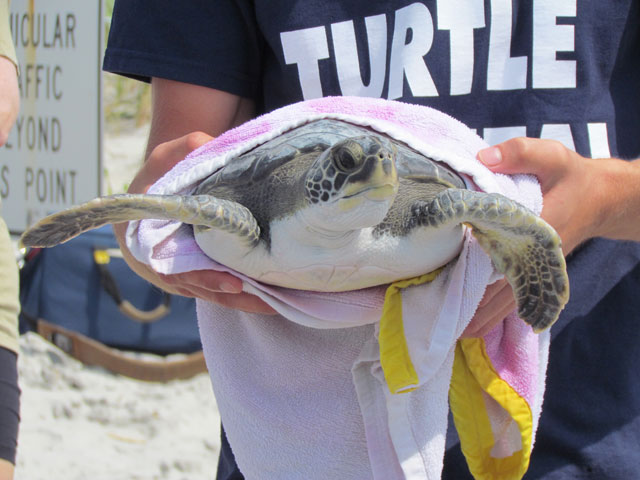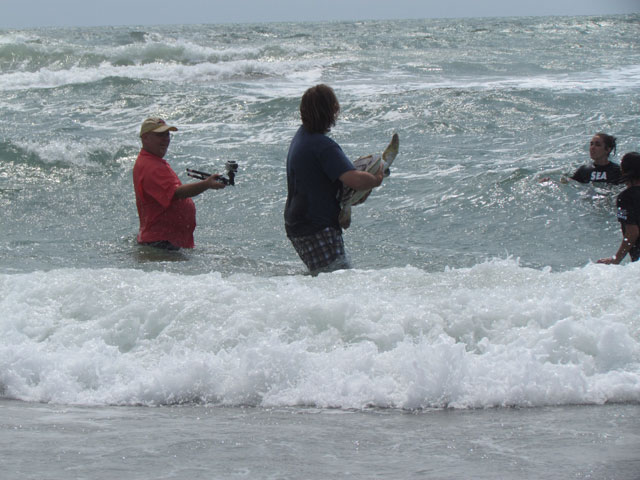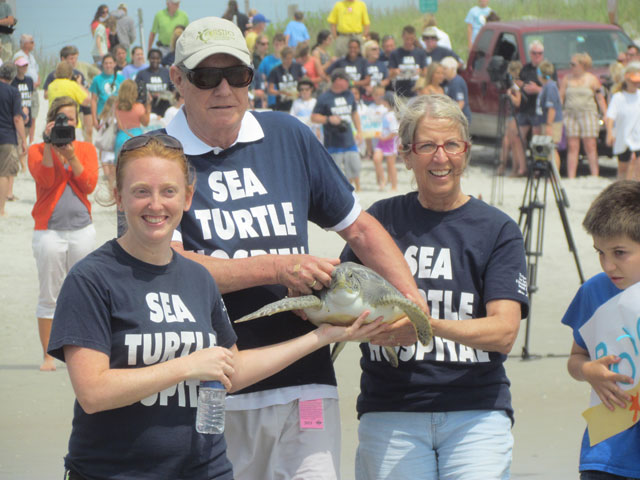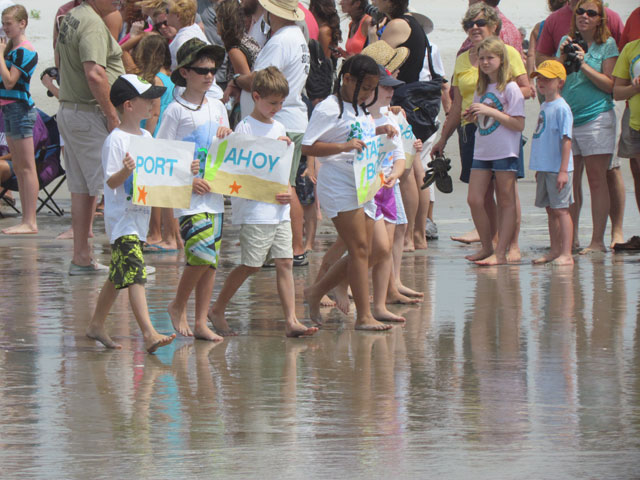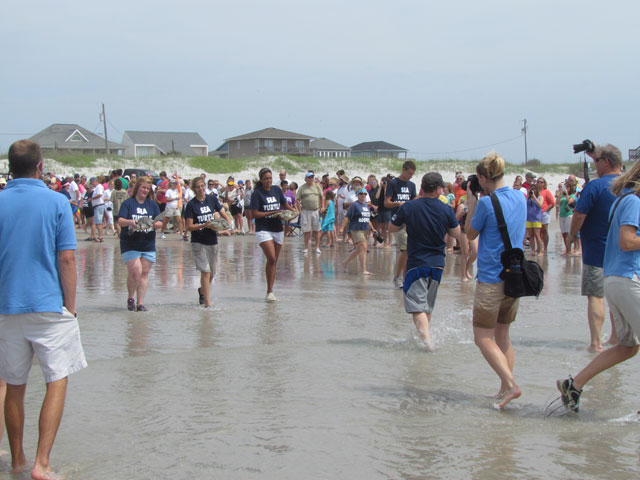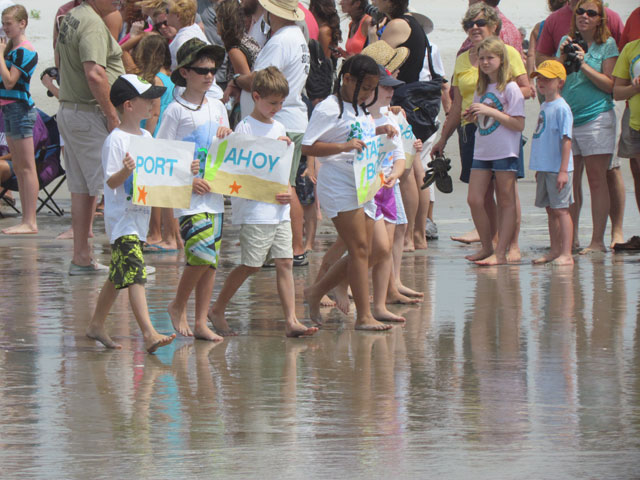 Sunset Beach East End 1st Nest - June 5, 2013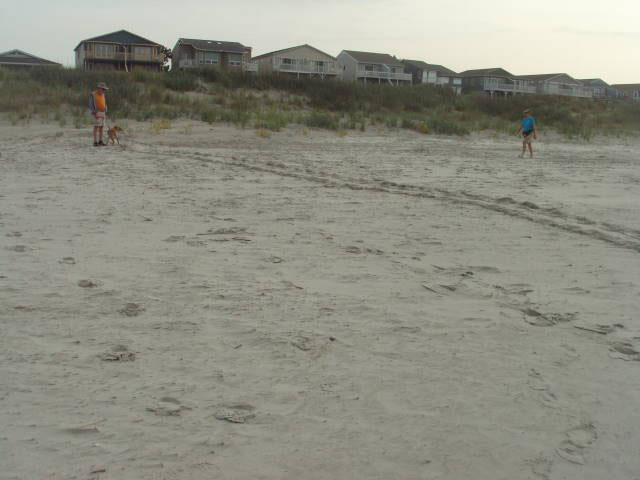 Click HERE to view 2012 Turtle Photo Archive
Click HERE to view 2011 Turtle Photo Archive
Click HERE to view 2010 Turtle Photo Archive
Click HERE to view 2009 Turtle Photo Archive
Click HERE to view 2008 Turtle Photo Archive
Click HERE to view 2007 Turtle Photo Archive
Click HERE to view 2006 Turtle Photo Archive
Click HERE to view 2005 Turtle Photo Archive
Click HERE to view 2004 Turtle Photo Archive